February 11, 2021
Closed for COVID (but still awesome)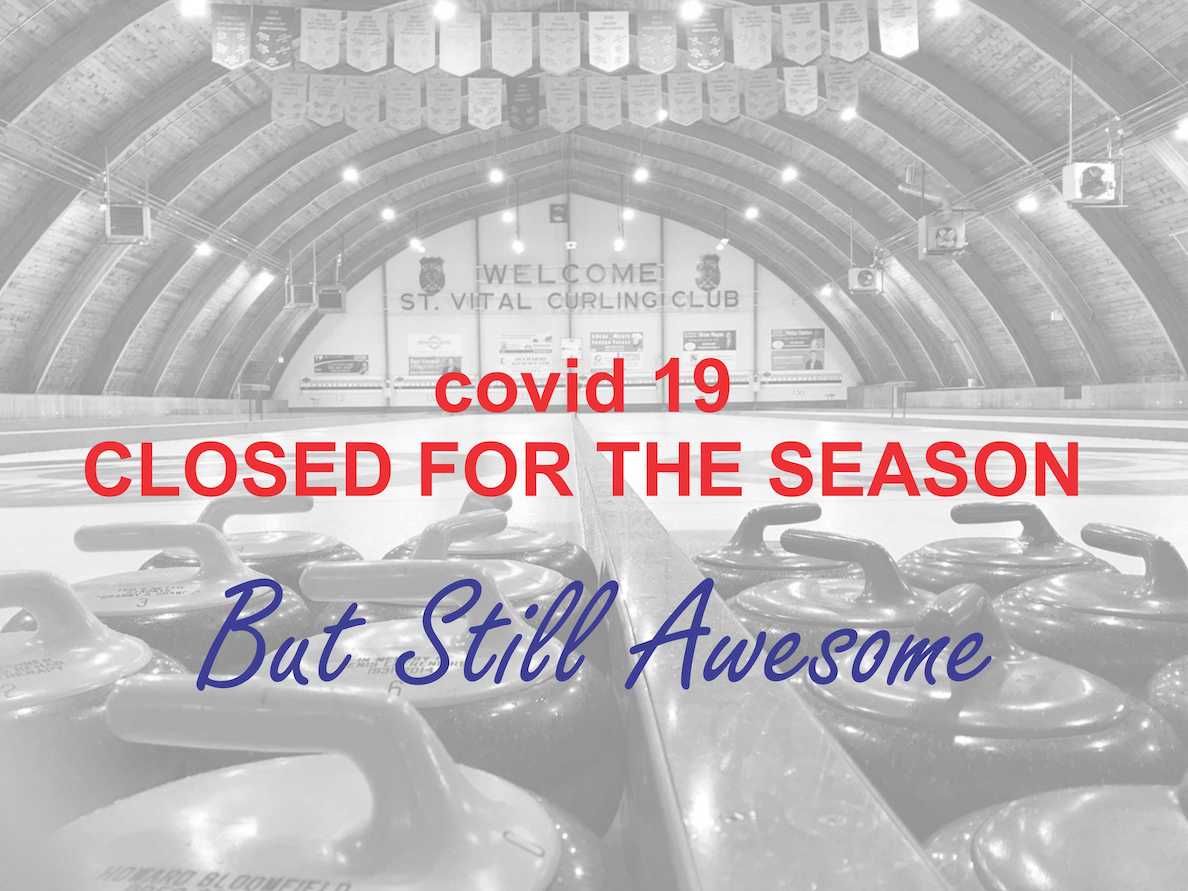 Dear SVCC Curlers,
The St. Vital Curling Club Board of Directors would like to provide an update on Club's operations and the 2020-21 season. We are disappointed with the new Public Order set to come into effect on February 12th that curling could not continue to play. With the unknown date of when curling will be allowed, the Board of Directors have made the difficult decision to shut down the ice plant and close the club for the season.
In the preparation to return to play, the ice plant has been running and Andrew our Ice Maker has been maintaining the ice surface since we closed on November 1, 2020. This was to allow us for a quick turn-around should the Province lift restrictions. Unfortunately, this has not happened, and the club has incurred months of expenses. Our projected seasonal shortfall is significant and will affect us all. We did apply to all available grants to cover some of the expenses.
We had been operating under the assumption that all of us — members and renters at SVCC — would be able to return and enjoy a curling season this year, with a possible extension of games beyond our usual mid-March. But we certainly never foresaw a Code Red being in effect for over 3.5 months, or its economic fallout.
We have always been committed to a fair refund policy for both members and our rental leagues, and remain committed to it, under our Return to Play Guidelines (LINK). The refund policy is prorated based on the number of games played less a non-refundable 10% start-up fee. More information on refunds and/or donating back to the club to follow.
Over the 88 years SVCC has been in operation, we have been so grateful for this community, and its ongoing support. In these tough times, we've really missed being able to get together, and look forward to the days we can meet and play at SVCC again.
Stay healthy and safe,
St. Vital Curling Club Board of Directors