October 31, 2020
COVID-19 Temporary Closure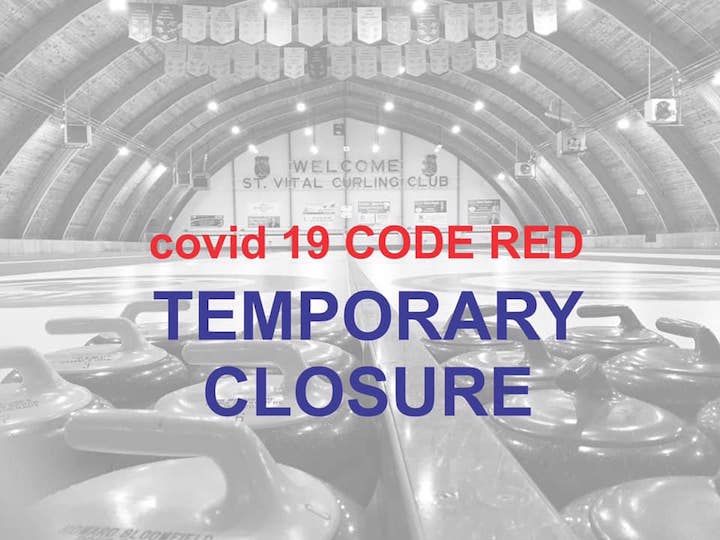 Dear Club Curlers,
Following Friday, October 30th announcement being informed by the Provincial Health Officials that metropolitan area of Winnipeg has moved into the red or critical zone due to the Covid-19 pandemic. We will be required to stop operation of our club and the lounge beginning Monday November 2nd.
The leagues who curl on October 31st and November 1st, have been contacted and each league convenor has decided to not to play.
As of Friday October 30th the club will be closed.
Games for the two-week period, November 2nd are cancelled. This restriction is to last two weeks, at that time we will re-evaluate and keep you informed.
We thank you for your patience and understanding as we navigate these unprecedented times.
Please stay safe so we can see you curl again soon!
Regards, St.Vital Curling Club Executive and Board