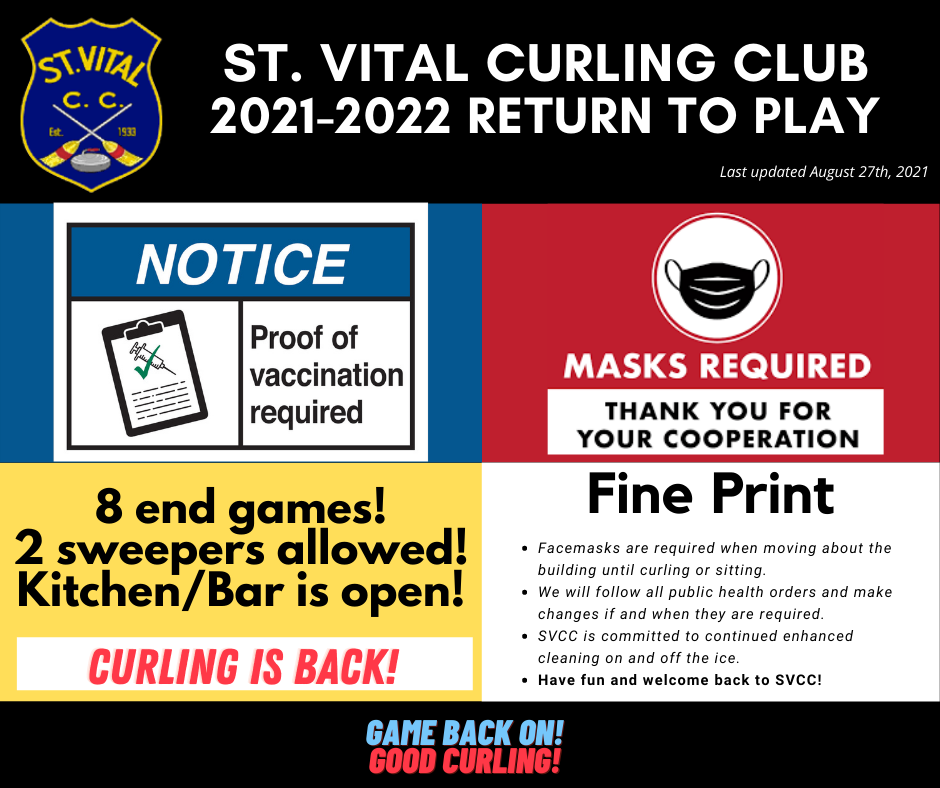 Refund Policy
In the chance that our club is shut down due to COVID-19, our refund policy is below. Any refunds would be reimbursed at the end of the season in the case the club re-opens.
Prorated refund, less 25% to cover the club's start-up fees, if a league hasn't played at least 75% of their draws. Start-up fees include expenses such as plant maintenance, utility costs and labour.
Examples:
0% of games played - 100% refund
25% of games played– 50% refund
50% of games played - 25% refund
75% of games played - No refund
Regulations and Policies
SVCC will adhere as closely as possible to recommendations put forth by Curl Canada and all government regulations. Please review these guidelines at: www.curling.ca/return-to-play
SVCC is dedicated to following all directives and protocols as they are announced by the Government of Manitoba
Additional Resources
About Us
Providing world class curling facilities for recreational, provincial, national and international level curlers and events!
Latest Posts
August 16, 2021
---
June 20, 2021
---
February 11, 2021
---
Contact Info
286 Regal Avenue,
Winnipeg, MB R2M OP5